Puget Sound Doberman Pinscher Club

Established in 1969 • AKC licensed in 1972
We are an active Doberman Pinscher specialty club in Washington state. We are Doberman lovers and fanciers who want to protect and support the future of this wonderful breed of dog. PSDPC is a non-profit local chapter club of the Doberman Pinscher Club of America, a national breed club recognized by the American Kennel Club.
Our members enjoy working with their Dobermans in conformation, agility, rally, obedience, search and rescue, tracking, nosework, dock diving, police and military service, Schutzhund, coursing, barn hunt and therapy support. First and foremost, our Dobermans are beloved companions, loyal partners and family pets.
Club meetings are held at 7:00 PM PST the second Monday of every other month (January, March, May, July, September, November). Contact the secretary for more information.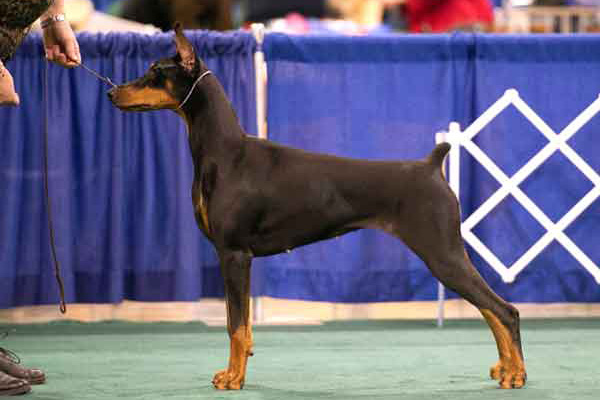 Specialty & Conformation Shows
Our Specialties are generally held every summer, in conjunction with the Mt. Rainier Working Dog Specialties, and the all-breed Olympic Kennel Club, at the Enumclaw Expo Center in Enumclaw, WA. We also host the June Northwest Extravaganza in Olympia, WA. 
Specialties include conformation, sweepstakes, Obedience and Rally competition.
See a slideshow of our 2021 Specialty and Northwest Extravaganza here >
We welcome the public to attend our Specialites and learn more about Dobermans.
Competition, fun days & public events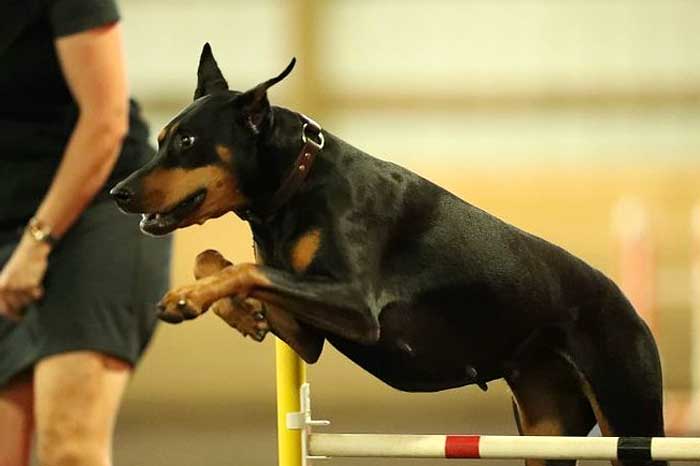 Agility Trials & Other Events
The PSDPC Club holds two agility trials each year, typically in July and December. We often host a silent auction.
We also host other competitive and fun events such as Meet the Breeds at the Washington State Fair, tracking seminars, scent work competition, Barn Hunt, dock diving and swimming, Powder Photo shoots, and group attendance at Bark at the Park with the Seattle Mariners. We offer the DPCA's Working Aptitude Evaluation approximately every other year. 
For club members, we host an annual Health Day which includes an echocardiogram and laboratory work.
Come join us! We welcome competitors of all breeds and encourage volunteers and spectators. Check our Facebook page for upcoming events. 
Please note: We can not provide advice on any medical conditions (including cropping), training, behavior issues or nutrition. Contact your veterinarian or breeder directly.