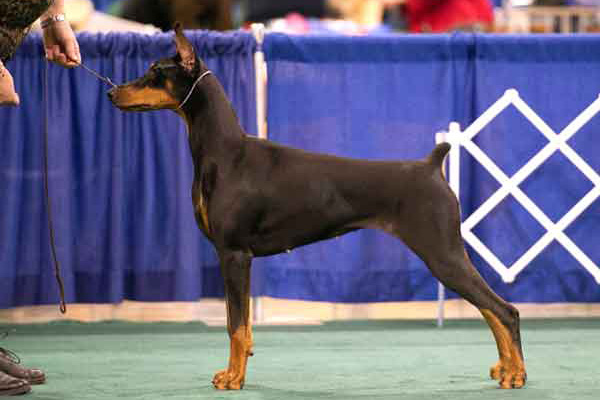 Specialty & Conformation Shows
Our Specialties are generally held every summer, in conjunction with the Mt. Rainier Working Dog Specialties, and the all-breed Olympic Kennel Club, at the Enumclaw Expo Center in Enumclaw, WA. We also host the June Northwest Extravaganza in Olympia, WA. 
Specialties include conformation, sweepstakes, Obedience and Rally competition.
See a slideshow of our 2021 Specialty and Northwest Extravaganza here >
We welcome the public to attend our Specialites and learn more about Dobermans.
Competition, fun days & public events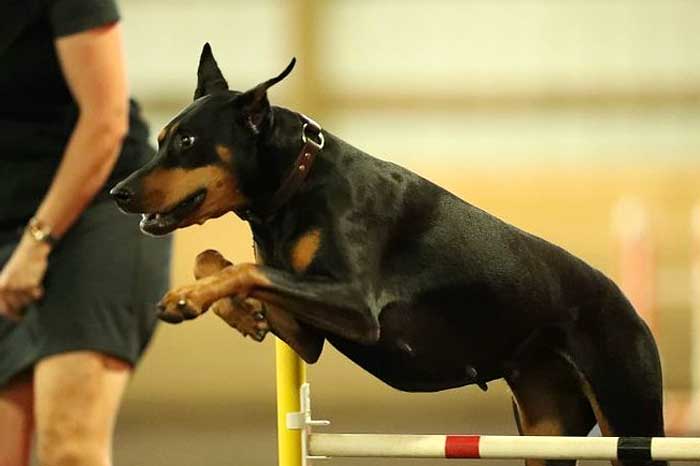 Agility Trials & Other Events
The PSDPC Club holds two agility trials each year, typically in July and December. We often host a silent auction.
We also host other competitive and fun events such as Meet the Breeds at the Washington State Fair, tracking seminars, scent work competition, Barn Hunt, dock diving and swimming, Powder Photo shoots, and group attendance at Bark at the Park with the Seattle Mariners. We offer the DPCA's Working Aptitude Evaluation approximately every other year. 
For club members, we host an annual Health Day which includes an echocardiogram and laboratory work.
Come join us! We welcome competitors of all breeds and encourage volunteers and spectators. Check our Facebook page for upcoming events. 
Specialty Shows
PSDPC holds an annual Specialty in August of each year including NOHS and Junior Showmanship and Sweepstakes, Obedience and Rally trials. These are AKC Licensed, unbenched outdoors (Obedience and Rally are held indoors). The entry limit is 100 each show for both days. These Specialties run concurrent with the Olympic Kennel Club and the Mt. Rainier Working Dog Club.
We were the first DPCA Chapter club to host both a Judges Education Seminar and an Exhibitors Education Seminar in conjunction with our specialty shows and often provide educational seminars as part of our Specialties. We have sponsored several Breeders Rap Sessions and continue to make this an important part of our continuing education.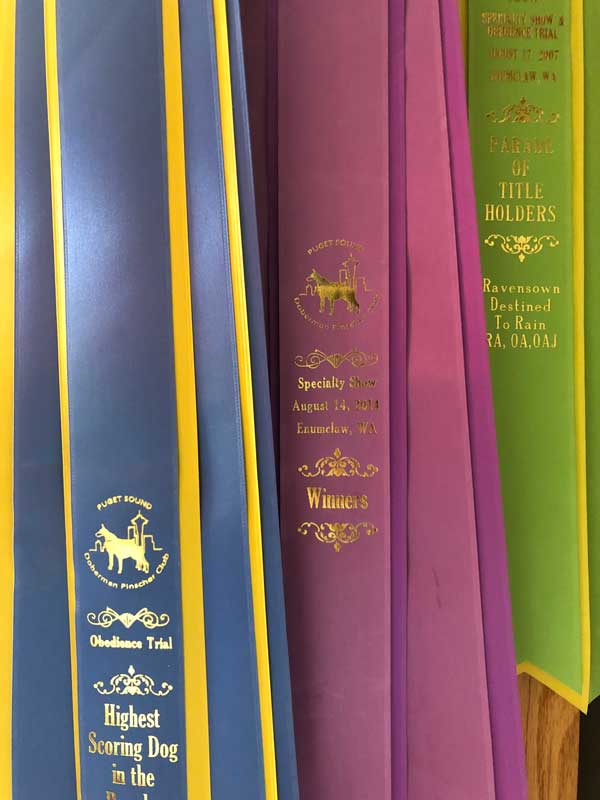 Trophy Prizes
We welcome help to make our Specialty Trophies bigger and better every year! You can donate through PayPal. Direct payment to [email protected] (please note For Specialty Trophy Donation in the memo line).  If you prefer to send a check, contact our club secretary for a mailing address.
Agility Trials
The Club holds two agility trials each year, generally in July and December. These are three day trials for all AKC-recognized breeds and All American Dogs at all levels of agility, limited to 660 entries. Check our Facebook page for upcoming events. 
We encourage everyone to come — agility is fun for the whole family.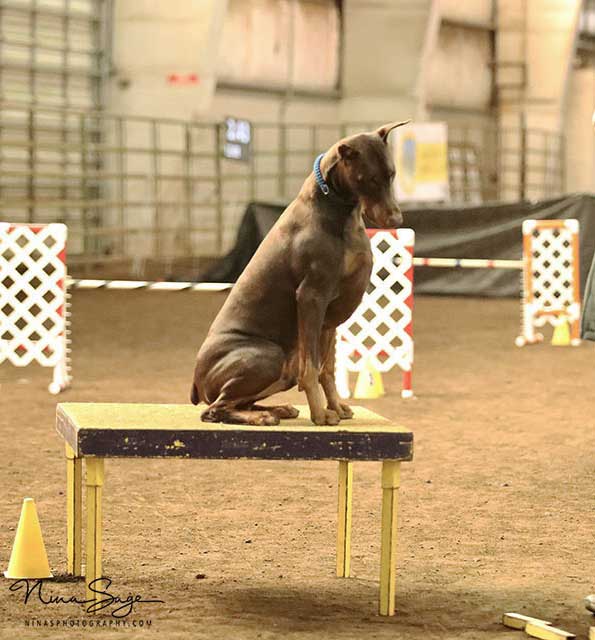 Christmas Doberphotos
Our December agility trials usually feature a fun photo booth, complete with props and treats for good dogs (and their people)! This year may be limited, please be patient with us as we try to figure out the safest thing for everyone. Special thanks to our talented photographer Nina Hagen!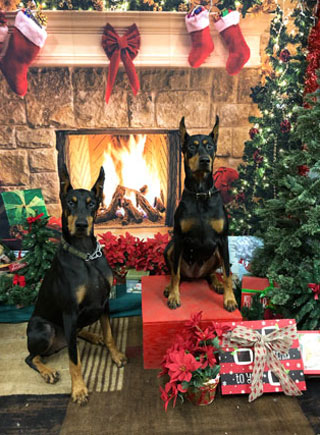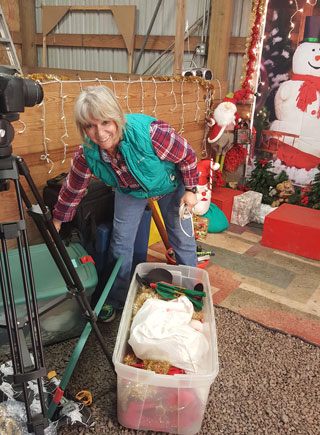 Working Aptitude Evaluations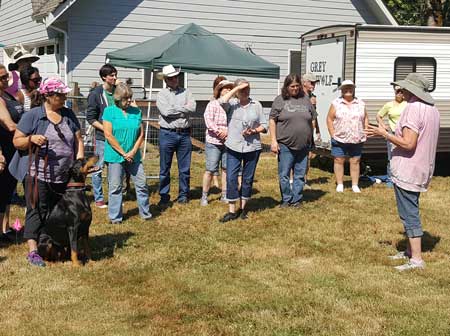 As a local chapter of the Doberman Pinscher Club of America, we follow the principles of the DPCA to preserve and protect the Doberman Pinscher and to do all possible to bring its natural qualities to perfection.
The perfection we seek is embodied in three sets of characteristics: those of conformation, those of temperament, and those of trainability. This program has, as its fundamental purpose, the recognition of Dobermans having those natural qualities of beauty and functional utility that make the breed what it was intended to be.
In order to earn a Working Aptitude Certificate (WAC), a Doberman must demonstrate the characteristics required of a dog to be a stable companion and resolute protector.
In order to earn a Register of Merit (ROM) award from the DPCA, a Doberman must earn an AKC championship, an approved working title, and pass the Working Aptitude Evaluation. You can learn more about the WAE and download the official Entry Form at the DPCA site here.
Health Day
Active club members only
The lifelong health of our Dobermans is a primary concern. PSDPC holds an annual Health Day for club members, with veterinary professionals offering echocardiograms, vaccines, microchipping, health certificates and lab/blood work options.
Health Day is held each year at Zendog in Granite Falls generally in December. 
The PSDPC also offers Holter monitor rentals to all members. It's recommended that all Dobermans over the age of two have annual Holter testing. If you have not had a recent Holter, it's a good idea to test before getting the echocardiogram on Health Day. 
Subsidies are available for active Club members in good standing for three years or more. See our Membership page to become an active member of the PSDPC.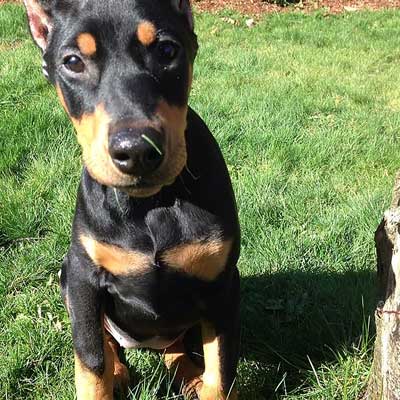 Saturday, February 4, 2023
We will hold a Health Day at Zendog in Granite Falls February 4, 2023. Echocardiogram: Dr. Jerry Woodfield DVM. Veterinary services: ASP Mobile Veterinary, Dr. Victoria Peterson DVM. Kim Owen LVT.
All appointments require previous registration and payment. Click here to access and download the form. We will send you a PayPal invoice after you send in your form via email or you may send by US Mail and pay by check.
Paperwork will be prepared in advance. Dogs not on the schedule will not be included in the clinic — no exceptions.
Dr. Woodfield's assistant will be handling the dogs in the room during the exam and will have all paperwork prepared in advance. Note: this echocardiogram is a breeder exam, and is not a full cardiac exam. Please schedule with your veterinary cardiologist if you need a full exam.
It's a good idea to Holter your dog before getting the echocardiogram. Please schedule well in advance of the clinic. Go here to schedule your Holter monitor rental.
Subsidies are available for active Club members in good standing for three years or more. See our Membership page to become an active member of the PSDPC.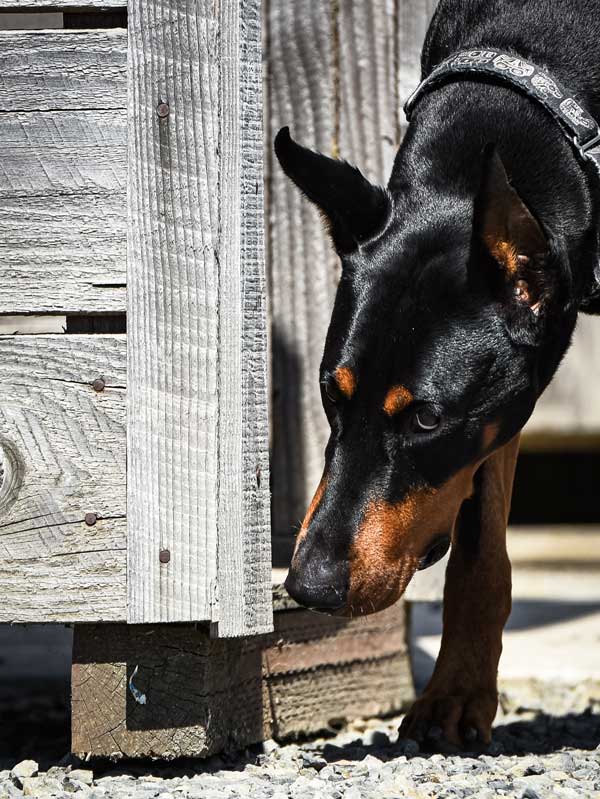 Scent work is one of the fastest-growing AKC competitions. a sport that mimics the work of professional detection dogs. Dogs are trained to identify and alert to specific odors.
The PSDPC hosted a scentwork trial in April 2021 and hopes to hold more in the future. Those interested in learning more about the sport are encouraged to sign up to volunteer. Contact us to find out more. 
Tracking allows your dog to demonstrate his natural ability to recognize and follow a scent. It's the perfect way for you and your dog to enjoy many hours together, outside in the fresh air, honing his natural abilities.  
PSDPC holds occasional working seminars for Dobermans, which includes: 
▪ Field tracking foundation from puppy age to competition 
▪ Tracking theory and training plan 
▪ Tracking regulations (AKC & FCI) 
▪ Field work hands on practice with lots of fun for dog and handler